On Tuesday, December 10, you can get Despicable Me 2, including a Blu-ray, DVD, digital copy, 3  mini-movies and 2 minion toys for just $19.96 plus taxes at your local Walmart store.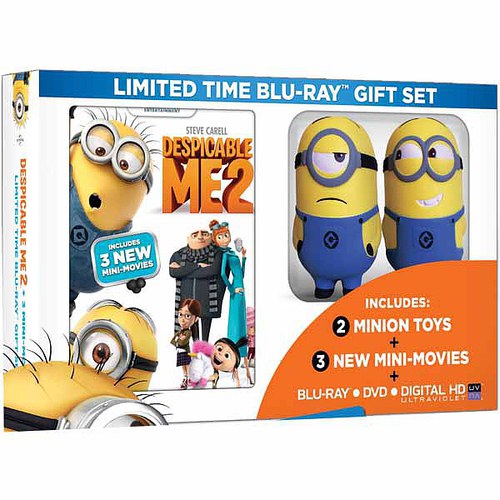 This gift set is only available for a limited time, and is normally $34.98. Get yours on Tuesday to make sure you get it at a great price while it's still available!
Other Options
You can look at this week's Walmart flier, on page 5, to see the other Despicable Me 2 options that will be offered. They include the 3D, Blu-ray and DVD combo for $24.96, and the DVD only version for $16.96.