Right now you can enter to win $200 towards your holiday dinner! All you have to do is sign up for your free Credit Sesame account, and you are automatically entered.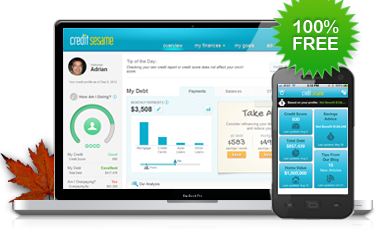 Credit Sesame is an awesome free monitoring service that has no trial periods, no credit cards required, and no catches. Here are some of the great features:
Get Your Credit Score for free every month
Track your credit and debt, all in one place
Save money with personalized advice
Access your finances on-the-go, anytime
Can't hurt to try right? You just might win $200 on them!