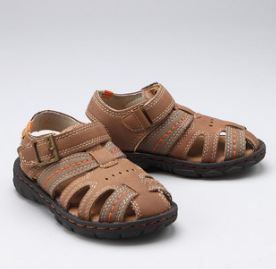 Today Zulily has the cutest little Osh Kosh B'Gosh Sandals for kids listed up to 55% off!  I loved having my little ones run around in these kind of sandals when they were toddlers because their little toes didn't get scrapped up when they walk, ran or fell.  They have a few different styles listed and most of which are perfect for the Spring and Summer Season.
Head over and create a Zulily account – (Login if you already have one)
They've got other NEW family friendly and Mom products listed today as well, so check it out!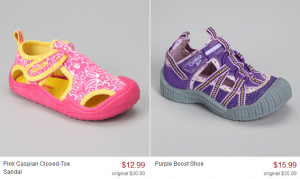 When using your Ebates account you will receive 3.5% back on your entire Zulily purchase!