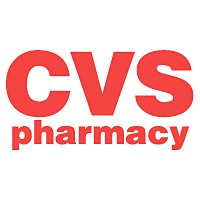 New to shopping at CVS? Catch on here, at CVS 101!
CVS has a loyalty shopping program with their Extra Care Card.  The first thing you need to do is sign up for on either online or in store.  Every time you shop at CVS when checking out you need to have your ECC scanned by the cashier so that you will obtain the sale prices for that week.  Depending on how you sign up make sure that you enroll in the online option as well, because CVS often rewards it's shoppers by sending additional coupons via email.  You will earn 2% cash back for EVERY purchase you make with your CVS card.

Whenever you go to CVS you should always pop by their Extra Care Coupon Center to see which coupons will print out for you! These coupons generated can be stacked with MQ to obtain even greater
savings for you.
When shopping at CVS pay close attention to the receipts that you receive.  At the bottom of the receipt when buying qualifying items you will see Extra Care Bucks printed on the CRT.  These can be used on your next purchase – so beware – don't throw money away! ECB's usually expire within the following 4 weeks of being issued, so make sure that you stay organized and know when you're ECB's are going to expire.  Letting them expire is like throwing money away.
The best way to maximize your ECBs is to "roll" them. Buy something that earns ECBs then use those ECBs to buy something else that earns ECBs. This way you make an initial cash purchase and then use CVS money for all future purchases.  You cannot use a $10 ECB on an $8 purchase and keep the $2. Your purchase must be equal to or greater than (before tax) the ECB amount. You will not get cash back and your ECBs will not be carried over. ECBs can be used on anything in the store except the usual exclusions (Prescriptions, tobacco, stamps, etc.).  The ultimate goal when using ECB is to make an initial purchase with cash, receive ECB's back after your final transaction and have them to use instead of cash next time so that you don't have to pay cash out of pocket again.  I like to think of this as "my stock in CVS."
The In's and Out's of ECB's
* You can use your ECBs right away, as soon as you get them. Just tear it off of your receipt and use it on your next transaction.
* If you don't use it, you loose it. Each ECB you have says "up to," and then whatever your amount is. If your total isn't over the amount of the ECB, then they can just reduce the value of the ECB and you walk out paying 0.00. But, then you have lost some ECBs.
*ECBs expire a month after they were issued to you. So you want to keep getting items each week, or at least every other week, so that you don't loose your ECBs. If you keep getting free items, or close to free after ECBs, then you are doing what is called "rolling" your ECBs. Every time a new ECB prints the expiration date is farther away. So you "roll" those ECBs so that you never loose them.
So now that you understand what ECB's are; here's how to use them:
Weekly deals are often advertised as "free" – Example, purchase Nivea Lip Care $2.99 – $2.99 ECB = FREE.  Making the inital purchase of $2.99 (plus tax) will ultimately get you this item and your money back in the form of ECB's.  Then you can use the ECB's on your next purchase just as you would cash.
To sweeten the deal: you combine your manufacturer's coupons on top of the deal – Nivea Lip Care $2.99 – $1/1 MQ = $1.99 OOP – $2.99 ECB = $1 MONEY MAKER!  This is what makes it all worth it.  Purchasing the goods needed and getting extra money back is bonus!  You can always get these kinds of deals at the store on many different goods.  Even if you are not going to use them, donate them!  It's making you money and letting you roll over your ECB's as well.
The Fine Print
Some offers have limits of 1 per household, etc.  The way this is tracked it through the Extra Care Card.  If the ad states limit one per household, and you are purchasing two or more, you can expect that only one of the ECB offers will print on your receipt.  When starting out at CVS you must take note of this fine print because it can often leave you wondering why your ECB's didn't print and cause confusion when you're trying to score your awesome deal!
Method of Coupon Usage
Believe it or not there IS an order you should follow when checking out at CVS and using Coupons & ECBs.
Scan ECC.
Scan Items.
Use $V/$VV coupon (ex. $4/20 purchase)
Other CVS Q's
ECB's (the exact amount you need so you don't waste them!)
MQ's
If you go into the negative you can add simple fillers to bring you back even or have them adjust your last MQ to the amount needed to be at $0.)
Pay sales tax.
Here's a simple equation to figure out what your OOP costs will be when planning your CVS shopping trip:
Taxable Item Total
(-) CVS B1G1 Sale
(-) CVS Q's
(-) ECB's Used
= NEW Taxable Total
(x) Tax Rate
(-) Manu Q's
= Total OOP
Always try to have a plan when going shopping at CVS the first time.  Use the calculations above to figure your totals before checking out.  I always carry a calculator with me to figure my totals before checking out!
If you have any CVS shopping tips, feel free to add them in the comments section below!