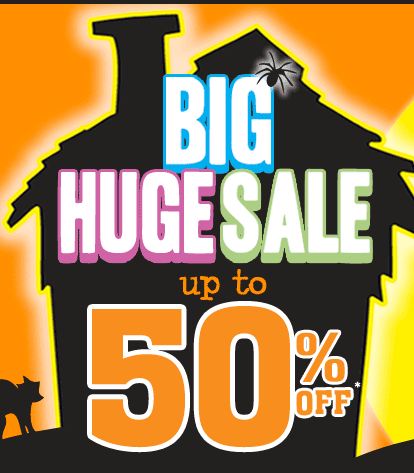 There are tons of great deals on Children's Place clothing an accessories. You save up to 50% on many great items!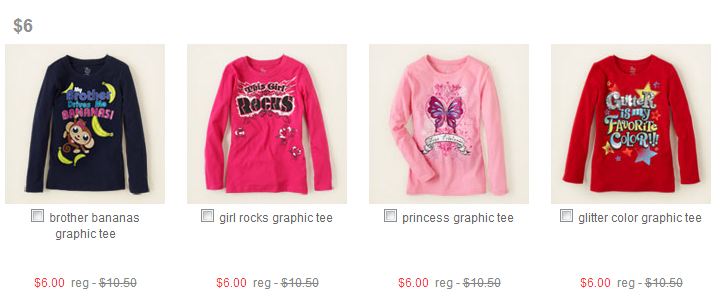 Grab these cute girls graphic t-shirts for only $6! They are normally $10.50!
Here's how to get the best deals.
1. Head over to Children's Place
2. Add all of your favorite goodies to your cart
3. Score FREE shipping when you buy $75 (or just pay $5 flat shipping no matter how much you buy)
4. Clean out your kids closet for all the great goodies you just scored!