REMINDER:: This offer ends tomorrow, Sunday 9/23/12 at midnight!
Get a FREE Personalized Birthday Card from Cardstore.com now through September 23!
Head over to Cardstore and create your FREE Birthday Card.
Enter promo code: CCL2673 to get it absolutely free.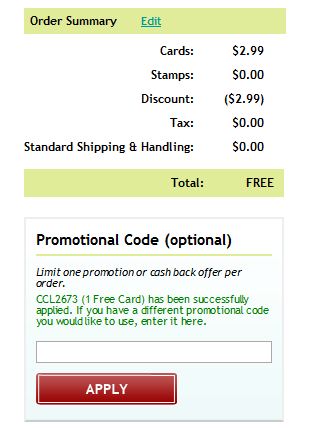 You can send it to them or yourself as the stamp is included!  There's no reason you should be missing wishing someone a Happy Birthday now!
This offer is good now through this Sunday, 9/23/12 at 11:59pm ET. Enjoy!