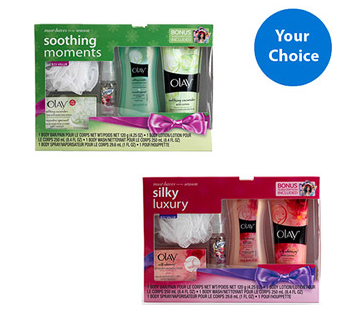 The gift set prices are dropping even further at Walmart.com where you can get $15-$20 Holiday Gift sets for only $5!  The best part about the Old Spice and Olay ones are you get a FREE Magazine Deal with them that is $21 value!  (FYI:  I'm not 100% about this one as I have not purchased, but in the past when you bought these you could submit for a rebate instead… )
These make for awesome "stock up items" or gifts throughout the year for family and friends too!  At this price it can't be beat! 
Head over to Walmart.com to see the $5 Olay and Old Spice Gift Sets.  There are a lot of other Holiday clearance items still on Walmart.com as well, so at least head over and check them out!
Thanks Freebies 2 Deals!