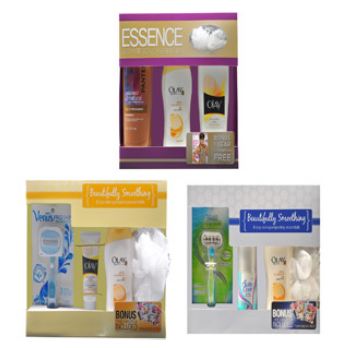 Check out this deal that's been going on at Walmart.com!  When you buy an Olay / Venus Gift Pack for $10 you will receive a special offer inside that contains a FREE Magazine Subscription as well!  Simply submit the magazine subscription for a rebate instead, and you'll receive $9.99 back!  This means that this gift pack is only going to cost $.01 plus $1.97 shipping!
Here's what gift sets are currently available on Walmart.com:
Add one of those items to your cart for $10 – then checkout and ship to your home for only $1.97 shipping.
Get your package and inside will be a magazine order form, complete with a rebate for the magazine value of $9.99.
Mail your rebate and get a $9.99 check in the mail.
Final Price as low as $1.98 after rebate & shipping!
You can also get 3% cash back by using your Ebates account!