Code Giveaway #3 of 15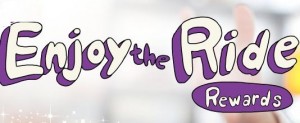 Did you create your account?  Are you ready for a code?  Do you want to win?!
 The 3rd code of 15 is a simple one to win!  All you have to do is leave a comment HERE on the blog telling me what you're planning on doing with the codes?
Saving them? Spending them? What are your plans?
First thing on 03/15/11 Tuesday morning — I'll be making an announcement of who won (winner drawn by random at Random.org)!  And there may be a little something extra in it for the winner…….. Coupons maybe…….
…… maybe enough for everyone that enters? (depending on # of entries of course)
Good luck!
You don't have to have kids in diapers to win!  You don't have to have kids in diapers to have an Enjoy the Ride account!  It's free and open to anyone!  Need more info on this program, check out Must Love Coupons' Huggies Enjoy the Ride 101 Page~!
**Terms – Huggies has given me these points to give to you and there will be only one person sent the code PER giveaway as they are not mass codes and can only be redeemed once via your Huggies Enjoy the Ride account.  One code will allow 5 points to be added to your account.**