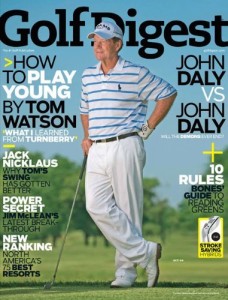 Today only, subscribe to Golf Digest Magazine for only $3.99 per year (73% off)! You can order up to 3 years at this price! Just enter coupon code MUSTLOVEto grab this deal before it's gone! This offer expires at Monday 01/14/13 09:59 AM EST so don't wait around to get it.
Head over to Discount Mags to grab this deal.
Enter coupon code: MUSTLOVE to get it for only $3.99 per year.
Want to extend your savings? Pick up a Multi-Year Discount:
Don't forget that when you use code MUSTLOVE you'll be able to save 20% off most magazines, everyday!