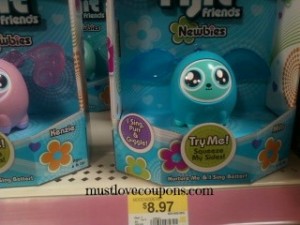 WOW FREE TOYS! Hurry and print your $10.00/1 Original Fijit Figure printable coupon to score this deal at Walmart!
Fijit Friends $8.97 (Blue one is the only one at $8.97 I think)
-Use $10.00/1 Original Fijit Friends Interactive Toy printable coupon
Final price: FREE + $1.03 overage!
Even if you don't have kids, print this coupon and donate the toy!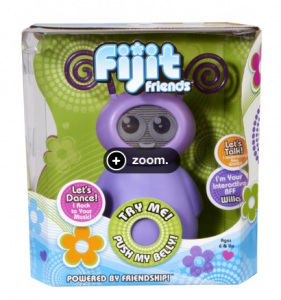 11/10/12:  We've got an update.  After getting more clarification from the manufacturer, unfortunately the Fijit Friends Newbies are not classified as the "Original Fijit Friends" and  they should not be used on this item.  They actually are intended for the larger full size Fijit Friends that are priced from $40-$50 in-stores.  I apologize for the mis-information we gave yesterday thinking they would be valid for the Newbies as we had not printed the coupon and when we did and comments started coming in questioning the smaller to full-size we contacted the manufacturer for clarification. –*Brandi
Save $10/1 Original Fijit Friends Interactive Toy Printable Coupon