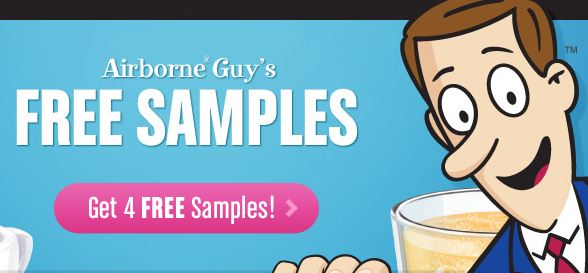 Cold and flu season is right around the corner. I swear by Airborne. Anytime I take it when I am starting to get a cold, my cold is so much shorter than it is when I don't take Airborne.
Right now you can head to the Airborne Facebook page, and grab 4 free Airborne samples. Here's how
1. Like the Airborne Facebook page
2. Enter in your mailing information
3. Stalk your mailbox in 6-8 weeks for your samples.
Airborne Plus Energy
Airborne Hot Soothing Mix
Airborne Chewables
Airborne Effervescent
Please allow 6-8 weeks for delivery. 
While supplies last. 
Available to U.S. Residents only.
Limit one sample per household.