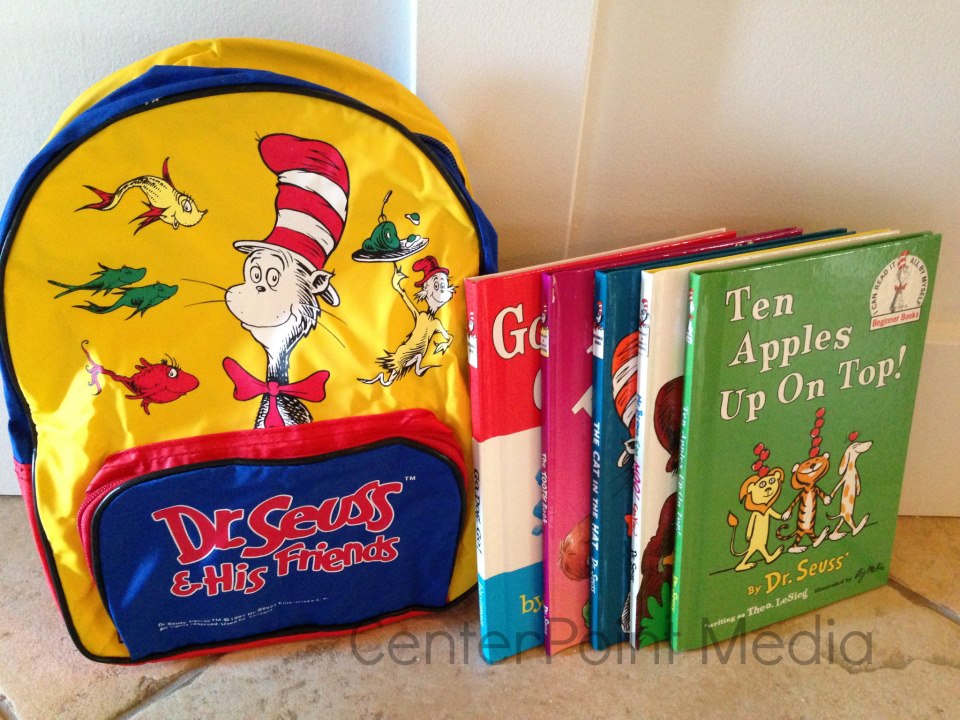 Update::  It seems there are 5 books now being offered at this same rate!   There's an awesome deal special going on right now with the Dr. Seuss Book Club : offering 5 Dr. Seuss Children's Books for only $3.96 shipped!  And as a bonus, you'll receive a FREE Dr. Seuss Backpack! 
This is unlike many of the "Book Club" deals that you'll find as after this purchase there's no further commitment required!  You can purchase 5 books and cancel after they've been shipped.
Head over to get the 5 Dr. Seuss books you'd like to receive shipped for FREE!

You'll receive a BONUS of a FREE Dr. Seuss Backpack (included)
You'll be offered the chance to purchase 2 MORE books for $4.99 shipped (making your total $8.95)

After you've received confirmation that your order is shipped you have other options for you Early Moments membership:

You can continue with your membership and receive 3 New Books each month for less than $5 per book (+shipping)
Cancel your membership as there are no more membership requirements.
I love that this offer doesn't require another "set" amount of purchase obligations for you to get these books today for such a low price as other membership offers do!  These will make for a GREAT way to add to your gift closet on the cheap!  Head over to check out the deal and get your gifts / books ordered!