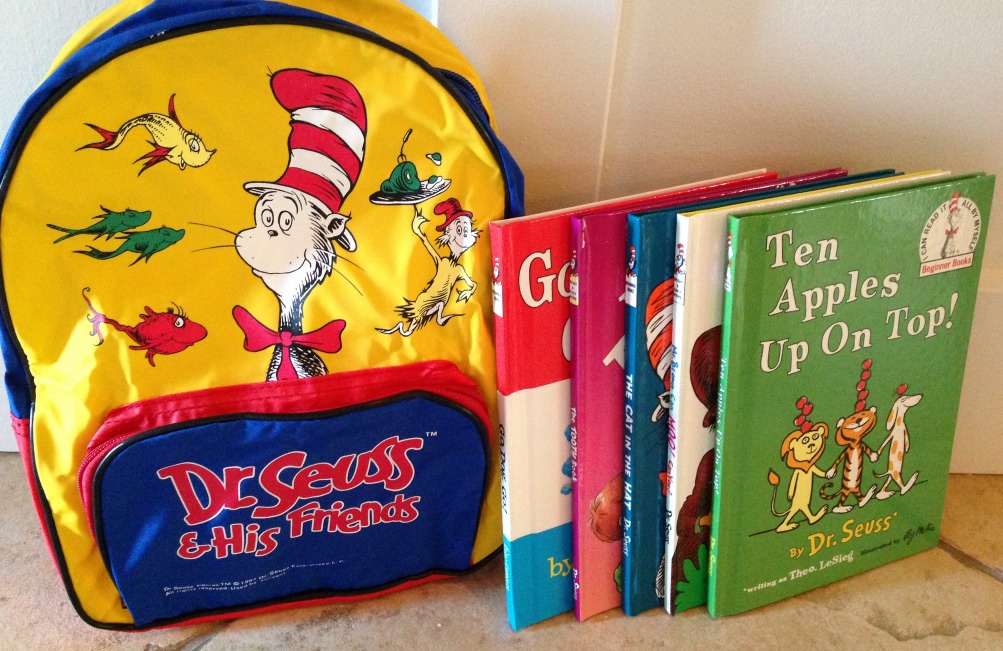 There's an awesome deal for some lucky kids right now where you can snag a Dr. Seuss Backpack,  5 books AND 2 Bonus Book Opportunities for only  the cost of $5.95 shipped! This is an awesome idea especially for any Dr. Seuss fan looking to expand their collection. This will automatically enroll you into the "book club" but you can cancel at ANY time after you receive you items. Readers can keep the books that they receive AND the free backpack if you choose to cancel! Sweet!
How to snag this deal:
Sign up for the Dr. Seuss Book club – this will include everything pictured above (minus the bonuses not pictured.)
At checkout, you can choose to order two more books for $4.99. It's up to you!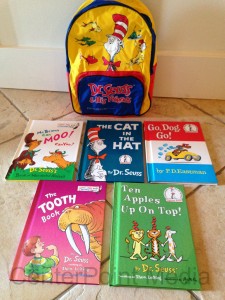 After you receive your items, you can choose to cancel your subscription and keep the items you received, or keep the subscription going where you'll receive 3 new books each month. Either way, there is no purchase commitment!
NOTE: Dr. Seuss book club customers will automatically be charged and sent additional books each month. To manage your account, call 1-800-353-3140 or login to your account online: https://www.earlymoments.com/Login/