Super Cute Groundhog Day Treat to Make!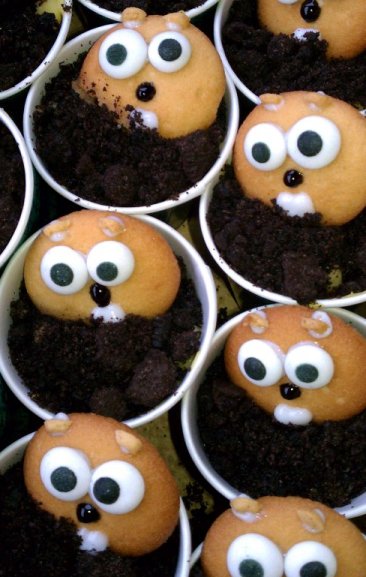 This is a SUPER sweet and cute dessert that you can make in honor of Groundhog Day!  These can be made in small dixie cups and enjoyed as a snack or dessert today!
Here's what you do:
Make Jello instant pudding (boxed version) - you can go as far to making dirt cake... but for the simplicity of this I'm sticking with instant pudding.
Place in small plastic Dixie cups or small bowls.
Crumble Oreo cookies and scatter on top.
Take white icing and or candies and make eyes and mouth on Nilla Wafers
Use icing to attach two pieces of Nilla Wafer to top to make ears.
Serve and you have your own Punxsutawney Phil treat to share with the kids at dinner!
Love it? Pin It!