Ringling Bros. and Barnum & Bailey® presents DRAGONS : Washington, DC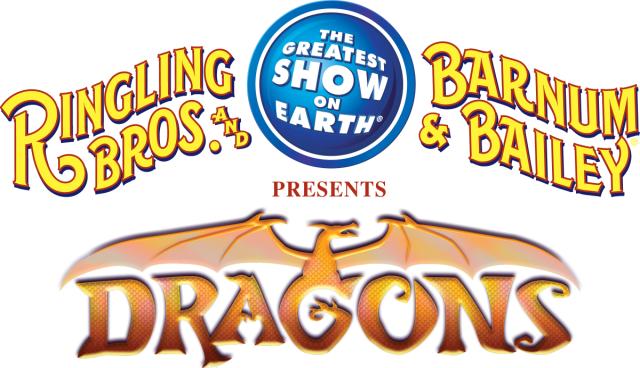 Ringling Bros. and Barnum & Bailey® presents DRAGONS is coming to Washington, DC at the Verizon Center in the next few weeks!  I've been working with Feld Entertainment to let you know about these local events over the past few years, but this is the first time we've mention the Ringling Bros. and Barnum and Bailey circus! 

 Ringling Bros. and Barnum & Bailey® presents DRAGONS is a once in a millennium event that honors The Year of the Dragon. Circus performers from the farthest reaches of the earth have assembled for DRAGONS to showcase their astounding acts of bravery and astonishing athleticism. This fantastical celebratory tournament of circus champions brings together mystic dragon lore with authentic circus feats. DRAGONS is a never-before-seen blend of renowned spiritual and real life legends that can be found only at The Greatest Show On Earth®!

DRAGONS performs at two arenas in the Washington, D.C. area – the Verizon Center in the District from March 20 – 24 and the Patriot Center in Fairfax, Va. from April 10 – 21. DRAGONS will also perform at the 1st Mariner Arena in Baltimore, Md. from March 27 – April 7.

The All Access Pre-show Party is hosted one hour before show time and is free to ticket holders. The Pre- show allows audience members to meet and take photos with performers, try on circus costumes, learn circus skills and have the chance to win a masterpiece painting by one of the Ringling Bros. artistic Asian elephants.
 Here's the official YouTube preview of the show:
Here's the official schedule of showtimes:
Location: Verizon Center in Washington, DC
March 21 - 24, 2013
Pricing: $ 15 · $20 · $30 · $35 VIP · $80 Front Row
Get a DISCOUNT on your tickets by using the following promo code:
Save $8 in Advance with code: 8BARNUM
Save $4 the Day of the Show: 4BARNUM
Show Times: Thursday Mar 21: 10:30 am and 7:30pm
Show Times: Friday Mar 22: 7:30pm
Show Times: Saturday Mar 23: 11:30am, 3:30pm, 7:30pm
Show Times: Sunday Feb 17: 12:30pm, 4:30pm
You can purchase tickets for any of the shows at TicketMaster.com, by calling 800-745-3000 or at the Box Office.
Disclosure:  I have been compensated for this post from Feld Entertainment with the tickets for my family for offering this post on Must Love Coupons.  See a full disclosure policy here.