Plink: Earn Money For Eating Out + Earn a $5 Gift Card Just For Signing Up Today!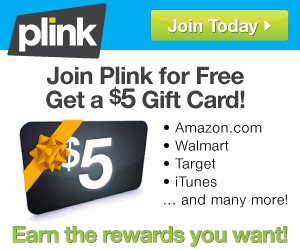 If you haven't heard of Plink, then let me tell you more about this program. Plink is simple - you get paid to eat out! Think of it like as an offline Swagbucks where you earn rewards just for eating out. And right now, you can practically earn yourself a FREE $5 gift card just for signing up! It's really that simple!! You earn rewards from up to  35,000 locations nation-wide, by just going to places you normally would go eat at.
Start earning in 3 easy steps:
1) Sign up - it's free!
2) Register your card to get your FREE $5 Gift Card
3) Get rewards when you shop & dine out at your favorite places.
Here are just some of the places you can earn rewards for shopping at: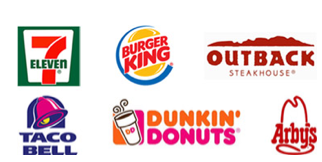 Plink is a rewards program that helps you earn cash & rewards for shopping at places like Burger King, Dunkin Donuts, Walmart and more! You can use your rewards for places like Facebook, Amazon, iTunes and more.  It doesn't take long for points to start racking up to earn gift cards. I don't use many rewards companies, but I have to say they are one of the few programs that I love talking about!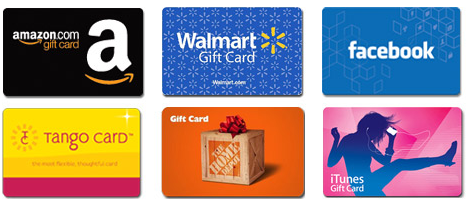 I must admit I was a little hesitant to join because they DO require you to link your bank account, but after reading several online reviews, and seeing their high BBB rating, I felt more comfortable to join. I've been a member now for six months, and I've been able to cash out a few times! They even have an A- rating with the Better Business Bureau, and have been around for a while. Check it out, or sign up/login today!