H&M Deal offers an Extra 50% off All Sale Items!
All sale-priced merchandise is automatically reduced another 50% when you put it in your cart. You can look through the different departments of sale items, select and add merchandise to your cart to get the extra 50% off.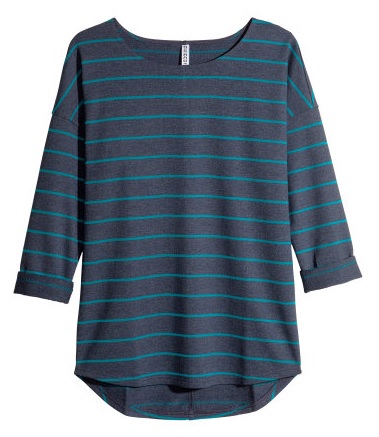 This sweatshirt in dark blue is on sale for only $10, but the sale gets even sweeter after you put it in your cart. It's only $5! There are many great deals like this at H&M right now, just go to their site to check it out!
Visit H&M's sale page now to see the great merchandise for sale. Add items to your cart to see the fully-reduced price.