Drugstore.com Deal - 5 Creme Luxury Body Lotions and 4 Liquid Soaps for $10 Total!
For a limited time, you can get a total of 9 items for just $10, including free shipping from Drugstore.com. This deal is a bit tricky to get, but the low prices cannot be beat!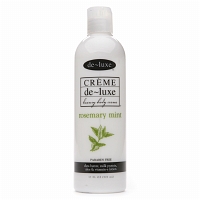 You'll be able to get 5 of these de-luxe CREME lotions and 4 of your choice of liquid soaps, body washes or scrubs for only $10, shipped to your house!
How To Get This Deal:
1. You need to access drugstore.com by using this special link. Then, click the "New Customers Take $10 Off" link.
2. Select from the CREME de-luxe lotions. Add 5 to your cart.
3. Choose 4 of these body washes, scrubs or liquid soaps and add them to your cart. 
4. Enter your zip code in the cart and click "get estimate." Then check out.
Act now to take advantage of this limited-time deal!