Abercrombie & Fitch Deal and Coupon Code Combined for a Good Winter Deal
The entire store at Abercrombie & Fitch is now up to 60% off, and you can get an extra 20% off those reduced prices when you enter code 11680. Free shipping is also applied to orders over $50 when the code 11680 is entered at checkout.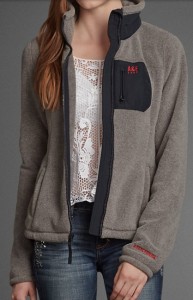 This Abercrombie & Fitch fleece is on sale for just $48. When you enter A&F code 11680 at checkout, you'll get an extra 20% off, reducing the price to only $38.40.
There are many great items on sale for both men and women. You many need to look around the website to find the best deals for you. The good news is this code also works for in-store purchases. Unfortunately, the extra 20% off code does not apply to jeans or outerwear or limited edition online t-shirts.
This is a limited-time offer, so check out Abercrombie & Fitch today. Don't forget to enter code 11680 at checkout for the extra 20% off!
Offer ends 1/13/14.