Mindflex Duel Game only $35.00! (Normally $99)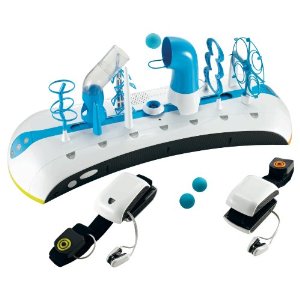 I've heard a little bit about this new game Mindflex and wanted to look it up. You can grab the Mindflex Game for only $35.00!
Here's a bit more about it:
Mindflex Duel is the ultimate head-to-head brain game challenge
Based on the original hit mental acuity game Mindflex
Lets two players battle each other using mind-eye concentration
Includes two lightweight headsets that measures players brainwaves to levitate a foam ball
Over five play modes, for hours of fun!
Remember Amazon prices are subject to change! Plus you can get FREE shipping with Amazon Prime or orders of $25+