Hobby Lobby Coupon | 40% Off Instore / Online / Mobile Coupon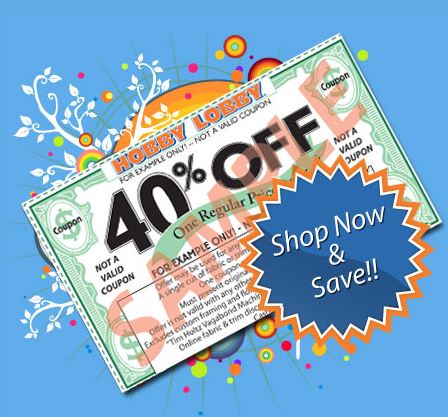 I know there should be some happy local shoppers as we've just open a new Hobby Lobby in Winchester, VA.  Head over to Hobby Lobby to print a 40% one item coupon for your highest valued item you're purchasing.
This coupon can be printed, sent to you via mobile phone or used online! A new coupon will be released as each of the previous expire!
Be sure to check out the LATEST Retail Coupons available too! And, you can find other deals like the below: