Demask 4.5 Quart Crock-Pot only $19.99 on Amazon!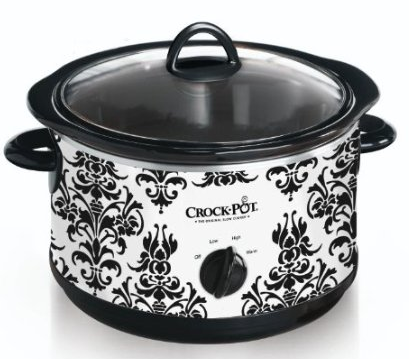 Right now on Amazon you can get this 4.5 Quart Demask Pattern Crock-Pot for only $19.99 shipped with your Amazon Prime Trial (FREE 2-day Shipping)  This normally retails for $29.99 so with this discount it's 33% off the regular price.
Although this beauty doesn't qualify, don't forget about the $5 Mail In Rebate on all purchases of Crock-Pots over $24.50 on Amazon.
See all Crock-Pots listed on Amazon here!
Thanks Daily Cheapskate!