For an unknown amount of time, George RR Martin's A Song of Fire and Ice series (also know as the Game of Thrones series) eBooks are steeply discounted.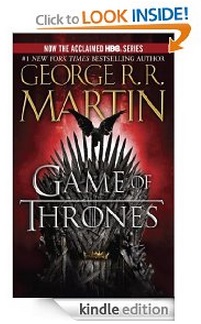 The first title in the A Song of Fire and Ice series, Game of Thrones, is currently being offered at only $2.90, and it previously had been listed at $9.99. That's a savings of 71%.

Other George RR Martin Kindle titles on sale include:
There's no telling how long these prices will last. If you've been considering purchasing these titles, now is your time to act! Just go to Amazon and select the A Song of Ice and Fire eBook you want today! Or get all 5 for only $21.41!