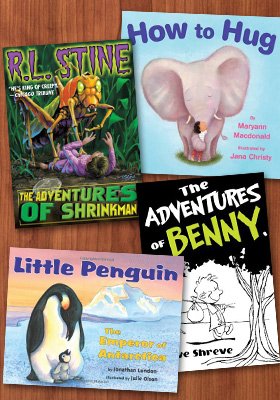 Here's a sweet deal on Kids books! If you head on over to AmazonLocal.com, you can snag a FREE voucher to Purchase Select Kindle Kids' Books for $2 each! You'll have the choice between twenty-five kids' Kindle books including Little Penquin, A Fairy in a Dairy and more! You can check out a whole list of the 25 books that are available by clicking here.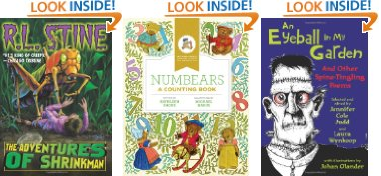 Your voucher will expire if it isn't used by 11:50 PM PST on May 31, 2013.
The Fine Print: This voucher will be automatically applied to your Amazon.com account; please do not place your Kindle ebook order until you have received an e-mail from Amazon Local confirming that your voucher has been applied. The credit may not apply to orders placed in the Amazon Kindle Store prior to the receipt of this confirmation. Voucher will expire if not used toward a qualifying book purchase from Amazon.com by 11:59 P.M. PST May 31, 2013. Limit 1 voucher and 25 of the selected books per purchaser; limited voucher quantities available. Voucher is valid for up to 25 selected Kindle books for $2 each; purchaser will be responsible for payment to Amazon.com for final price of the Kindle books with discount, plus applicable taxes. Amazon.com account with valid credit card required.