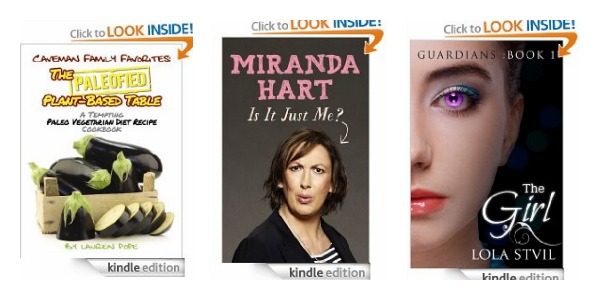 By popular demand, I'm bring back the FREE Kindle Book roundup!I've been very busy lately between school, and trying to keep this blog updated with fresh content. But, this is one of the posts that readers love the most.
Below are today's FREE Kindle books for July 15th! Don't have a Kindle? You can download free versions for Windows, iPhone/iTouch , iPad, PC, Mac, Blackberry & Android. You can view a list of Kindle Books for under $3.99 by clicking here.
Interested in listening to books rather than reading them? Well,  right now you can sign up for a 7 day trial at Audiobooks.com and get a free audiobook! Or, you can even try a FREE month trial at Audible.com and receive a free audiobook too!
NOTE: Amazon prices do tend to change without warning, so make sure to double check the price before heading to checkout.
______________________________________________________________________________________________________
Fiction
Mystery, Suspense & Action
Romance
Paranormal, Fantasy & Science Fiction
Christian, Religious & Historical
Contemporary
Children's'
Young Adult
Non-Fiction
Cookbooks
The Paleofied Plant-Based Table
Smoothie Recipes: 95+ Tasty & Healthy Recipes for Weight Loss