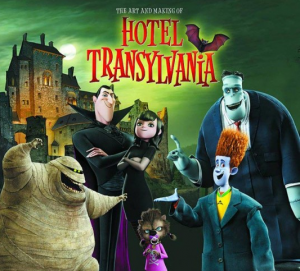 Alright we just found out about another possible freebie that may be in your Crowdtap account!  Check for the new Hotel Transylvania Party!  Crowdtap is offering parties 1,000 Crowdtappers  who enter by 01/25/13 – so don't delay in getting in on the action!
Head over to Crowdtap to enter the Hotel Transylvania Party
If selected you will receive the following for your party:
Private Access to an online screening of Hotel Transylvania
Early Access to a never-before-seen teaser from the mini-movie from the DVD/Blu-ray
Tons of cool Hotel T content!
What you'll need to do to get this offer is log in to your Crowdtap Account :
You'll login to your account and go to My Actions tab. If it's being offered to you, it will be under there. You have to apply to take part in this action and if accepted you will receive you kit in the mail with your FREE stuff!

Not everyone will qualify for this offer, but you'll want to log in and check to make sure!  You'll find this under the actions tab of your account!  I recommend increasing your level to 2 – 4 you will see more action offers. You can get there by completing Quick Hits and Actions. Some of you may see this and other offers before you get to Level 4. (Just think, you're earning CASH while moving up levels as well!) They are all selected based upon your demographics and habits. If this offer is available for you, it'll be listed under the New Actions tab under your account.
Crowdtap is not only rewarding it's users in the format of FREE gear and goodies from Old Navy, PinkBerry and More…. they are also allowing you to earn money to either cash out on, donate and more! It's worth just looking into even if it's just for the FREEBIE offers…
Are you still not a member? They've changed things up a bit for new users:: Men Sign Up for Crowdtap Here! Women Sign Up for Crowdtap Here!
Good Luck, and let me know if you're accepted!