Right now, Kohl's is having a sale on many women's boots. There are also several coupon codes you can use to further your savings.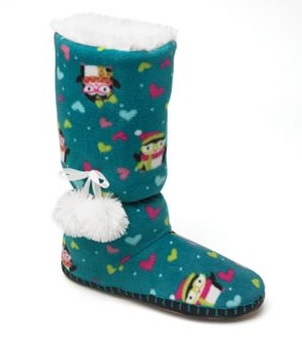 These SO Fleece Boot Slippers are marked down to $14.99, and you'll get an additional 20% off ($3) when you use coupon code RMN20.
Additional Kohl's coupon codes are RMN25, which is for orders over $100, and RMNCOLD15, which works only with select boots.
How to Save the Most on Boots
Check out the women's boots at Kohl's online, and add the boots you want to your cart. At checkout, enter code RMNCOLD15, and then RMN20 if your order is under $100, or RMN25 if your order is over $100. If you have at least $50 worth of merchandise after discounts are applied, you will receive free shipping.