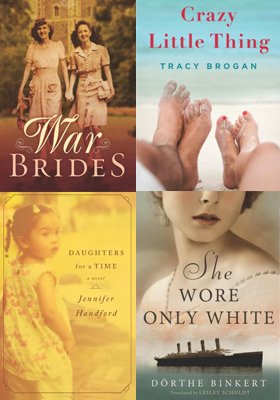 UPDATE: Today is the last day to snag this FREE voucher!
Here's a sweet freebie on some books! Right now, you can snag a FREE voucher to purchase two select paperback books for $12! Sweet! All you need to do to snag this freebie, is sign up or log-into your Amazon Local account, and then search for this voucher. After you snag your free voucher, you can use it immediately! Just head on over to the Exclusive Amazon Local Offer page and choose your two books.
You must snag the two free books by 11:59 p.m. (Pacific Time) on May 1, 2013.
Fine Print:
This voucher will be automatically applied to your Amazon.com account
Voucher will expire if not used toward a qualifying book purchase from Amazon.com by 11:59 P.M. PST May 1, 2013. Items placed in Shopping Cart overnight may not be eligible for promotion at time of checkout
Limit 1 voucher per customer; limited voucher quantities available
Each voucher can be used to buy multiple pairs of qualifying books for $12 in one order
Does not apply to any products purchased in Amazon's other sites, including Amazon.ca, Amazon.co.uk, Amazon.de, Amazon.fr, or Amazon.co.jp
This promotion may not be combined with other offers, including promotional certificates. Voucher is not for resale and is not redeemable for cash
Voucher good while supplies last