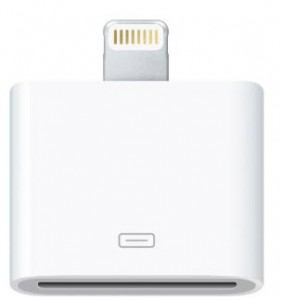 Whether you stood in line or slept in tents and now have the new iPhone 5 then you may be looking for new accessories. One the biggest changes to the iPhone 5 is that it no longer uses the 30 pin adapter that all previous generations of iPhone, iPod, etc have used. Because of this change you can no longer use your old chargers or plugins…except if you order one of these cool gadgets. The Shenit Lightning Adapter 8 to 30 pin for Apple New iPhone 5
(and other new Apple products) allows you to convert the 8 pin to the old 30 pin so you can still use your old accessories. Since the iPhone 5 is so new these items are available through pre-order right now but you can't beat the price ($15.99 with free shipping).
In addition the new iPhone 5 requires new cases, screen protectors or any accessory since they also changed the size and shape. Here are some great deals on Amazon (prices may change) that can help you save a little money after your new phone purchase: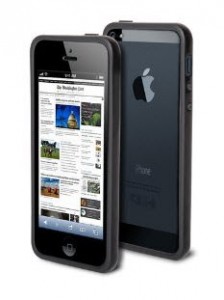 HHI Sports Armband for Apple iPhone 5 – Black (Package include a HandHelditems Sketch Stylus Pen)
– $9.99 plus free shipping with Prime and Super Saver.
Poetic Borderline Bumper case for Apple iPhone 5 5th Generation 5G (AT&T, T-Mobile, Sprint, Verizon) (Black/Gray)
– $9.95 plus free shipping with Prime and Super Saver.
Poetic Keys Case with Build-in KickStand (Piano Keys Design) for Apple iPhone 5 5th Generation 5G (AT&T, T-Mobile, Sprint, Verizon) Black/White
– $9.95 plus free shipping with Prime and Super Saver. (this one is just fun looking!)
MiniGuard iPhone 5 Anti-Glare Screen Protector Compatible with iPhone 5th Generation (AT&T, Verizon, Sprint, Unlocked Models) – 3 Pack
– $2.95 (3 pack) plus free shipping from vendor